Backed by over 40 years of continuous operation among a network of companies, Aeromarine is a full-service logistic and supply chain management system. Our network extends to the US and Latin America with offices and warehouses in Jamaica, Barbados, and Trinidad and Tobago. We boast connections in South America, the United Kingdom, Europe, and Asia.
With such strong and reliable global alliances, Aeromarine Trinidad Limited offers expert and comprehensive shipping services. We maintain a seamless, efficient and prompt process for goods clearance, facilitating all shipping requirements.
Outfitted with knowledgeable and courteous personnel, our administrative offices are further supported with state-of-the-art IT solutions. Such resources help with addressing customer queries on time. They also ensure the movement, clearance, and delivery of cargo are carried out promptly and competently.
At our new 25,000 sq ft. warehouse, we pack and crate shipments for export, whether by air or sea. As experienced consolidators, our team practices smart load planning.  Furthermore, our bonded customs transit shed and customs office facilitate the quick and efficient clearance of air and ocean LCL cargo. Additionally, our customs-bonded services are also available for importing and transshipping cargo from Jamaica, Barbados, Trinidad and other points of origin.
Conveniently located in proximity to Port of Spain, we are one of the most accessible shipping companies in Trinidad and Tobago. Our location is ideal for our customers because it provides easy access to major roads and highways.
Global connections, experienced consolidators, secure shipments and timely deliveries—we offer that and so much more!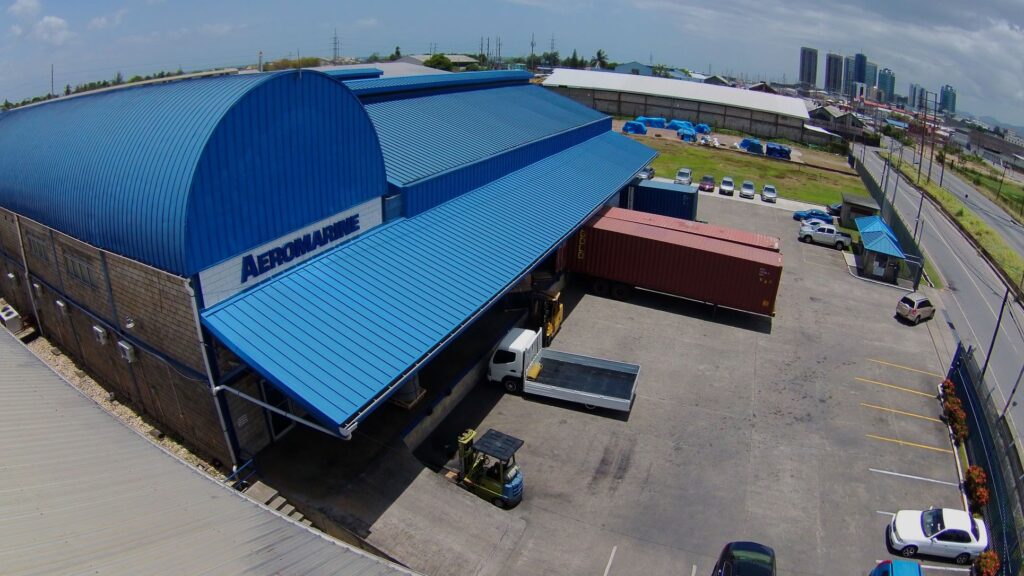 Have any questions? We are always open to talk about your business, new projects, creative opportunities and how we can help you.